Viewer
The novel camera-based system for sustainable crop protection and effortless plant monitoring.
Maximize Crop Health & Efficiency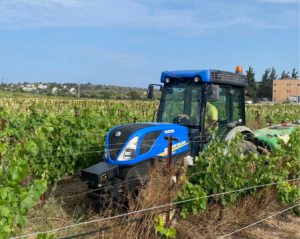 Streamline Inspection Tasks
Optimize your field passes with ease using the Viewer and eliminate the need for  exhausting inspection tasks. Visual data are converted into yield predictions early in the season.
Detection of Anomalies
Leverage the power of machine vision models to ensure accurate detection and better management of pests.
Effective zone treatment
Viewer information is the foundation for better planning of farmer's day-to-day tasks. Crop variabilities across the field are now visible so you can build prescription zones effectively with Viewer's user-friendly dashboard.
Viewer
Dashboard
The Viewer Dashboard enables farmers and agronomists to monitor critical data generated after each agricultural operation.
Real-time updates on the health status of crops and the yield potential.

Powerful insights

that can help users make informed decisions about the best course of action for their crops.

Accurate planning of plant protection measures

that can help prevent and control the spread of diseases and pests, ultimately leading to healthier and more productive crops.